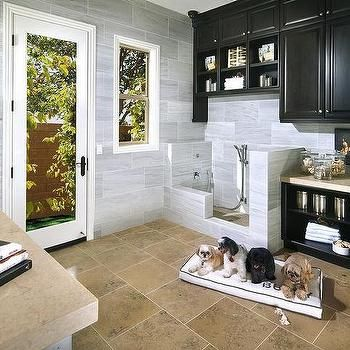 Photo: Standard Pacific Homes
As more households than ever count four-legged family members, owners are adding pup projects—from the down-to-earth to the downright extravagant—to their remodels.
Paws Off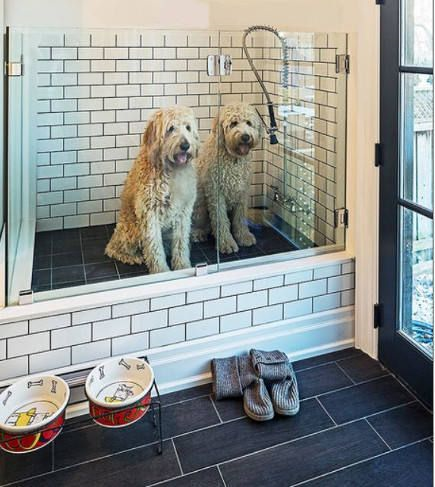 Photo: livesimplybyannie
Make bath time easy! No bending over and a handheld hose for rinsing. Having bath time in the utility room keeps messes out of the bathroom and makes for simple clean-up.
Fine Dining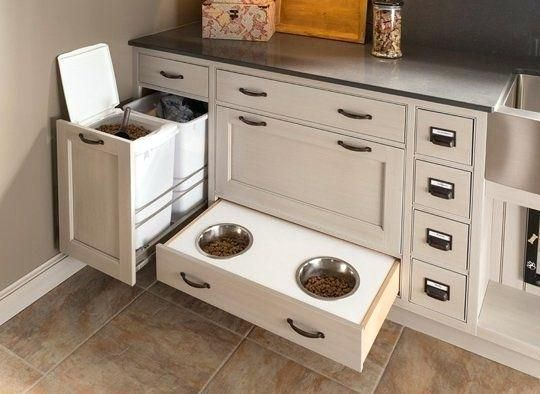 Photo: dihuniversity.com
This idea is perfect for taking advantage of the unused space at the bottom of kitchen or utility room cabinetry. Install it under the cabinet where you plan to store dog food and other supplies to save time in your daily routine.
Gate Update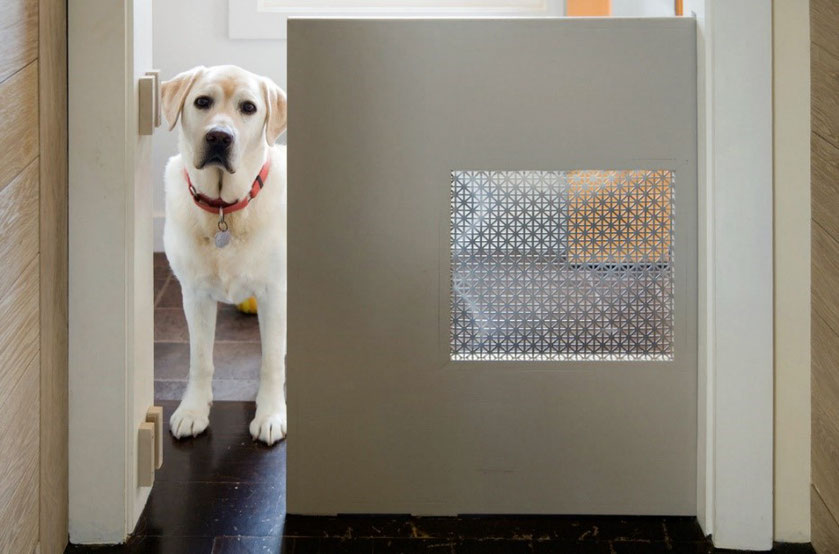 Photo: Unknown
A pocket dog gate keeps the pooch from certain areas of the home without having to resort to those unsightly baby gates.
In The Dog House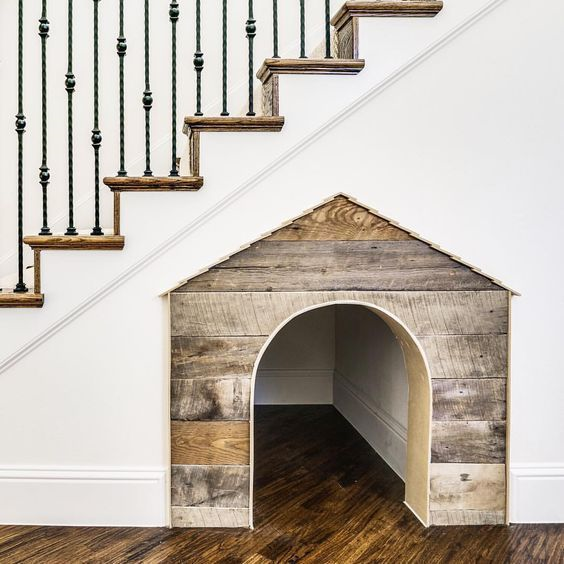 Photo: fallinpets.com
If it's not structurally necessary, the space under the stairway would make a perfect place for a little doggie apartment.