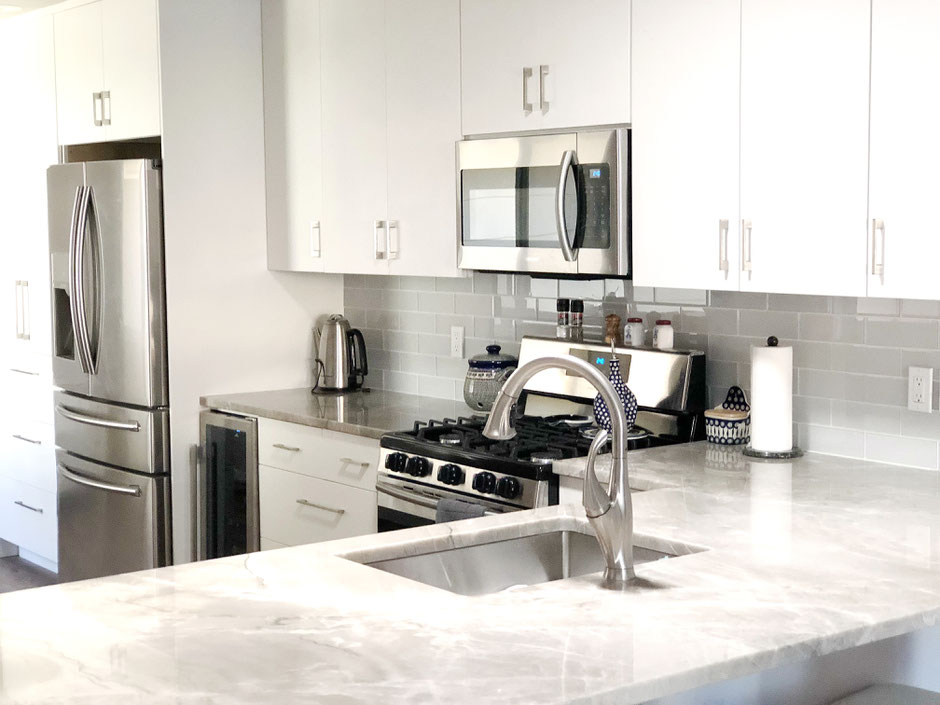 Promises. Promises.
Unfortunately, General Contractors have gotten a bad reputation for making them - and not delivering on them.
Based on our 30+ years' experience successfully completing Austin kitchen remodeling projects of all sizes, we'd like to give you the real lowdown on how long specific phases should take and why.
This will help you in three ways:
You'll be able to plan appropriately.

You'll understand the kinds of issues that can impact a schedule—and some of them have nothing to do with your contractor.

Lastly, many homeowners feel helpless during a remodel of any kind. When you hire a General Contractor, you turn over your home, your dreams, and a chunk of money. So, while you're running around trying to figure out how to feed your family and doing dishes in the tub (we recommend you get a BIG supply of disposable plates and plasticware), knowing what to expect goes a long way to feeling like you have some control over the project.
So… How long?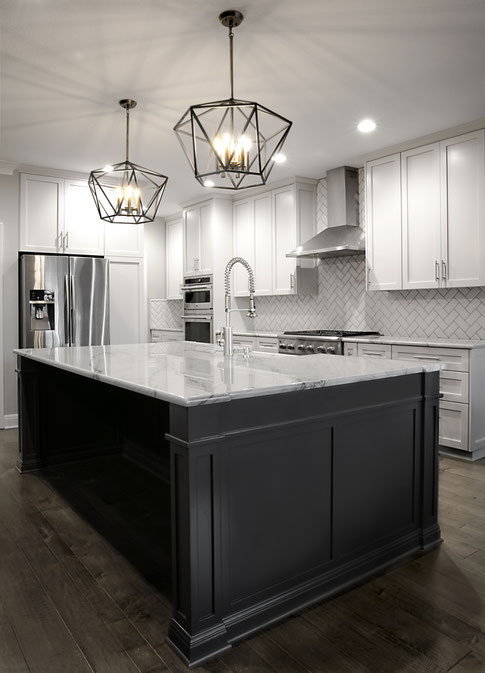 Short answer: For an average-size kitchen, about 6 weeks of work. That's from demo to done.
The planning, design, and selection and ordering of supplies can add weeks, even months. This is really up to you. We highly recommend that you take the time you need to think this through thoroughly, because even minor, last-minute changes that seem like nothing to you can have serious consequences on both timeline and budget. An "Oooh, could we just???" idea right after demo may mean just an extra day or so at the drawing board. However, once the drywall or backsplash is in, or the custom cabinetry or Italian tile has been ordered, it's a whole different ball game.  
Also, a 6-week remodel assumes that the basic footprint will be the same and that every bit of electrical and plumbing will not have to be moved or changed because of a completely new configuration.
And one other thing: Superman has x-ray vision; your General Contractor, probably not. He or she will not know, until demo day, what might be lurking behind your current drywall. Especially in older homes, there could be electrical or plumbing that's no longer up to code or won't support all the new gadgets or tech you want to add. Or, if there's been a previous remodel by an inexperienced DIYer or unscrupulous General Contractor, dangerous shortcuts may have been taken. There might even be structural issues that would require inspections and permits.
We know these unhappy surprises can be upsetting. But, bottom line, they have to be fixed, and the time (and money) it will take can only be estimated when they're found.
On our end… we always try to find the most cost- and time-effective solution. On your end… our only request is that you please do your best not to shoot the messenger.
Phases and Timeline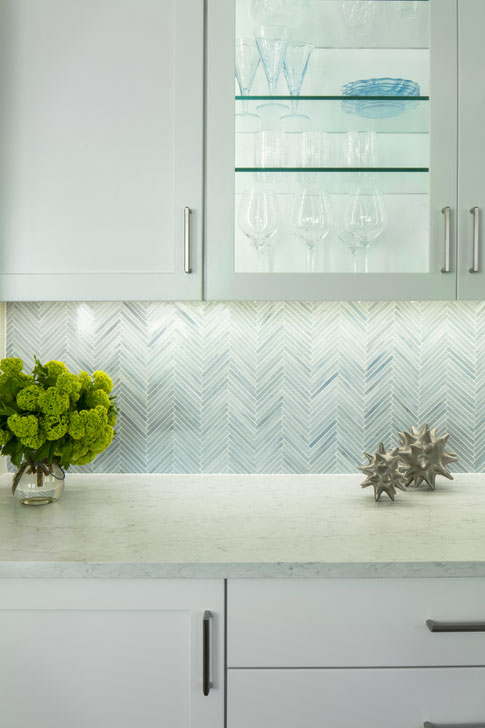 Here's a general overview of the phases and how long each takes:
| | |
| --- | --- |
|  Activity | Time |
| Demolition | 1 – 2 days |
| 2.               Rough-in utilities (drawing of layout within the room) | 2 – 3 days |
| 3.               Painting | 2 – 3 days |
| 4.               Installation of flooring | 1 – 2 days |
| 5.               Installation of Cabinetry | 2 – 4 days |
| 6.               Measurement of Countertops | 1 day |
| 7.               Installation of Built-in Appliances Not Affected by Countertops | 1 – 2 days |
| 8.               Installation of Lighting | 1 – 2 days |
| 9.               Cut and Fabrication of Countertops | 1 – 2 days |
| 10.            Installation of Countertops | 1 – 2 days |
| 11.            Installation of Backsplash | 1 – 2 days |
| 12.            Installation of Sink and Major Appliances | 1 – 2 days |
| 13.            Finish Carpentry (trims, moldings, hardware, etc.) | 2 – 4 days |
Blue Diamond Remodeling Gets the Job Done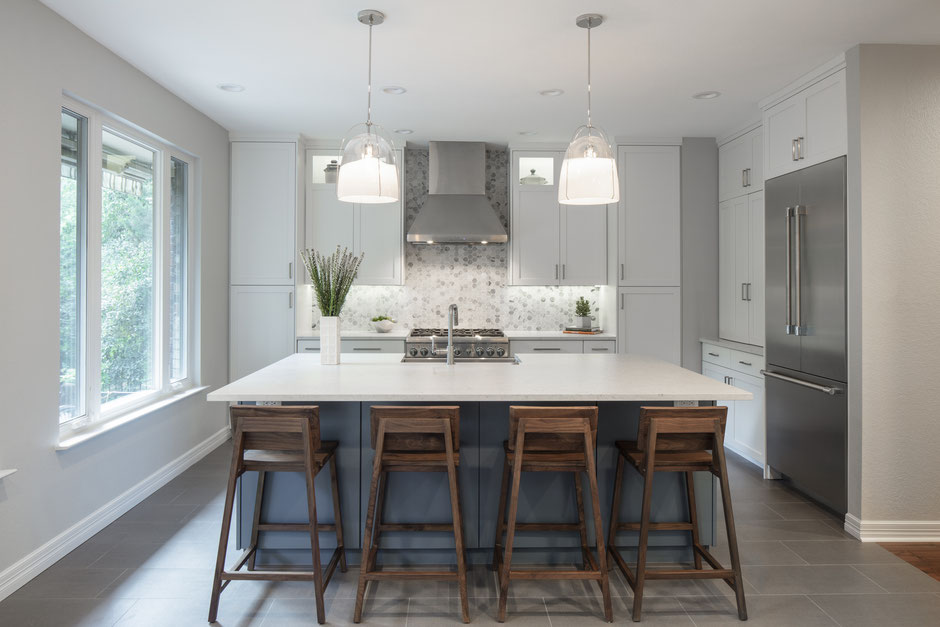 First, our policy is not to start a project until we actually have all the materials in storage. This eliminates potentially long waits and breaks in the middle of a job while, say, the Such-and-Such Union in Lower Slobbovia ends its strike or because a particular product is no longer available by the time we want to order it.
We also source as much as possible right here in the Austin area.  This not only aligns with our intention to support the local economy, but we have many long-term relationships with reliable, established vendors. They offer a wide variety of top-notch products at reasonable prices and take responsibility for what and when they deliver.  
Your satisfaction and our reputation are both extremely important to us. We'll bend over backwards to make sure that any home remodeling project we take on is completed well, on time, and on budget. 
If you have any questions or would like to schedule a consultation with our in-house designer, call us. We look forward to working with you!